Funny how KrazedKid keeps making false assertions about "op farming" and other players knowingly cheating, yet his own clanmates are engaged in that very act.
I wonder if he will call for their banning as well?
FACTS:
1. NoS decimated ODST
2. NoS and ODST are at war
3. AWE came up and trashed NoS's nest
4. As a reward for helping ODST, ODST placed about 20 posts up near Raven's (AWE) fleet
Ikillu is broadcasting that they took the ops from us (NoS). Kinda trying to deflect from the truth though. Of course one of our guys sent a crapload of spam squads at 20 posts that suddenly pop up on a tick.
Of course, in a couple ticks Raven logged on and sent sent out his squads to claim the ops made for him by ODST.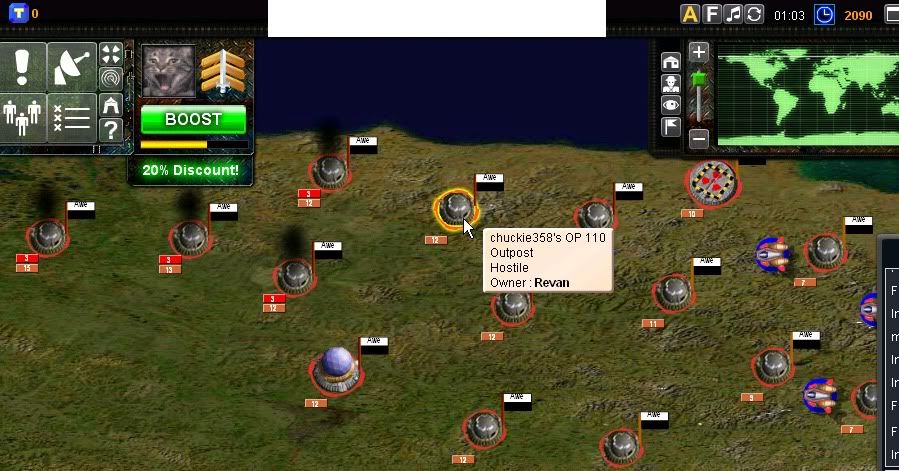 Looks like they are turning a couple into nukes and gates and the rest are being razed for op farming free resouces for AWE.
Oh, just in case AWE wants to deny their obvious cheating...
This guy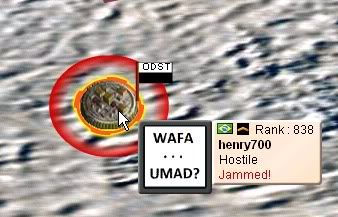 CONFIRMED WHAT I BROADCAST EARLIER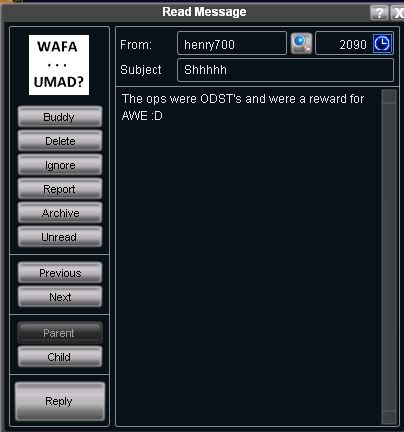 AWE is so sad....