Well, since Hunter has decided to lie in his broadcast here is the truth.
A new member of our clan chose our clan over AHH after hearing what a horrible person Hunter is to deal with (probably why only half his members are actually voting for him).
That member was in Australia and needed to make a gate to beam his troops out. Well, just to be a jerk Hunter attacked the gate (even though our alliances had a nap)
This is the attack--->
This is the message I sent--->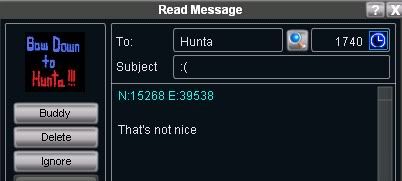 This is his inane reply--->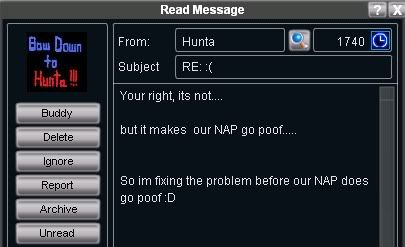 Hunter acts like a 5 year old child. Oh, he didn't want in my clan so I'll attack my ally and whine and cry.
Boo hoo.
Well, fast forward to today when our clan voted Legacy out. Legacy threatened us with the AHH alliance. Legacy attacked us. None the less, I get this message from Hunter who threatens us to back off Legacy....while....funny enough Legacy has squads inbound attacking US! lol
Hunter's 1st message--->
I ignored it...1 tick out I get this rather ominous gem...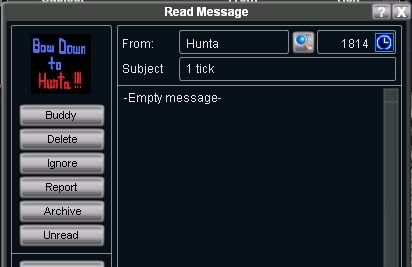 I ignore that as well, and then I get this. I dunno, I am broadcasting that he is a "wuss" because he's calling for CP to attack us. Hunter is broadcasting that I am a liar and that all he said was HBF hates me and it won't go well...
This is the message I was referring to...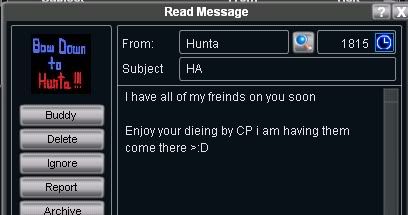 You be the judge.
Hunter is a liar, a backstabber and a silly little coward.