not even tick 100 yet and i already have 1 BR of a failure army

xD.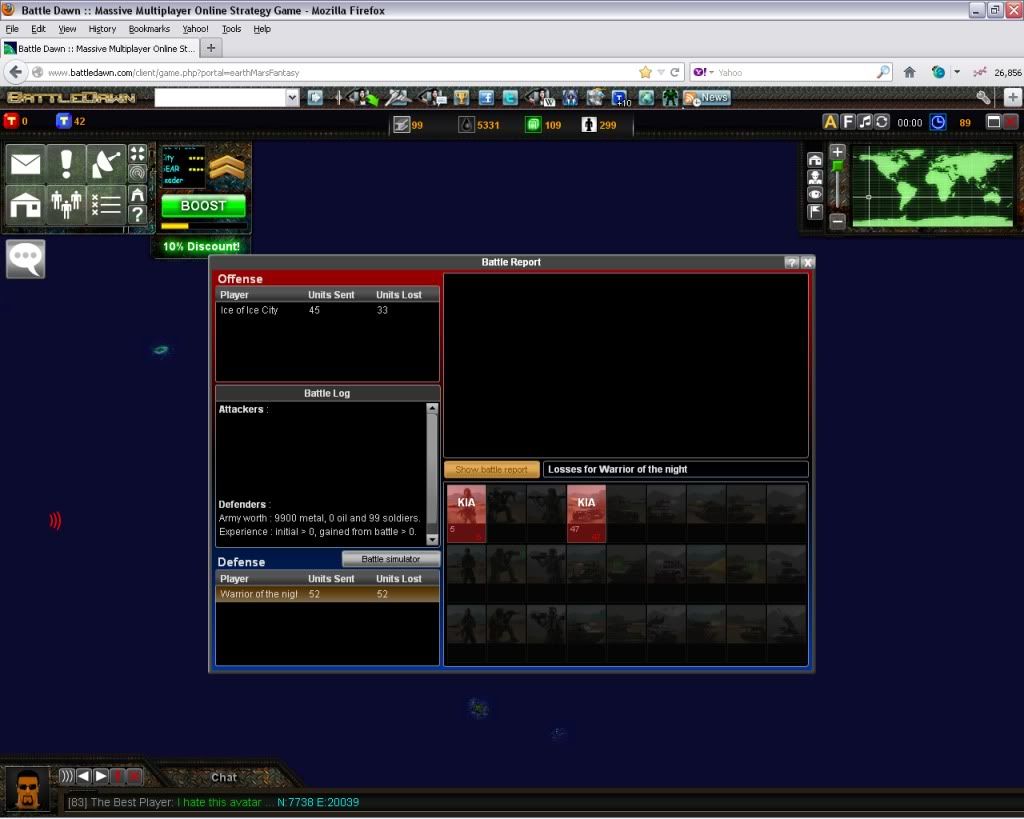 i just killed POO's leader xD not a major war but still worth posting here just so you all can see what happened this early on.

ok this is over locking topic before it gets out of hand. and its not worth posting crap about it. just one BR and war was over as it was small.