First, let me explain the situation. I am in MES, and I conquered a member of ACE and took his crystal. Shortly after that, I received threats of war on MES from the leader of ACE. We have 6 times their score, so I wasn't worried at all. I told him to shove it, so I get this message back....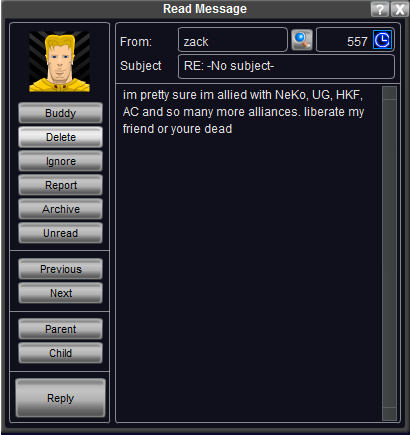 Now he's saying that all of these alliances will go to war with MES. LOL
So I sent him back a message asking for each of those leaders to send me a message declaring war on MES, knowing that they wouldn't go to war unless they were in some sort of coalition right?
I got this back:
This proves that ACE is in a coalition, most likely with Neko and a few others. I know that HKF would never join a coalition or attack MES. So it's finally out in the open and proven, we have a coalition boys