LOL no wonder i got yelled at

This is why I stay in the Spam section.
-slinks off to his corner of Spam section-
Anyway I would like to apologize to the Mods (not Viscount) for my rudeness.
I got a little carried away, it's just that that guy (Viscount) really irks me. Everytime he opens his mouth i see my fist in it.
Any way here is what a real message from Platinum Sage (Karl) looks like.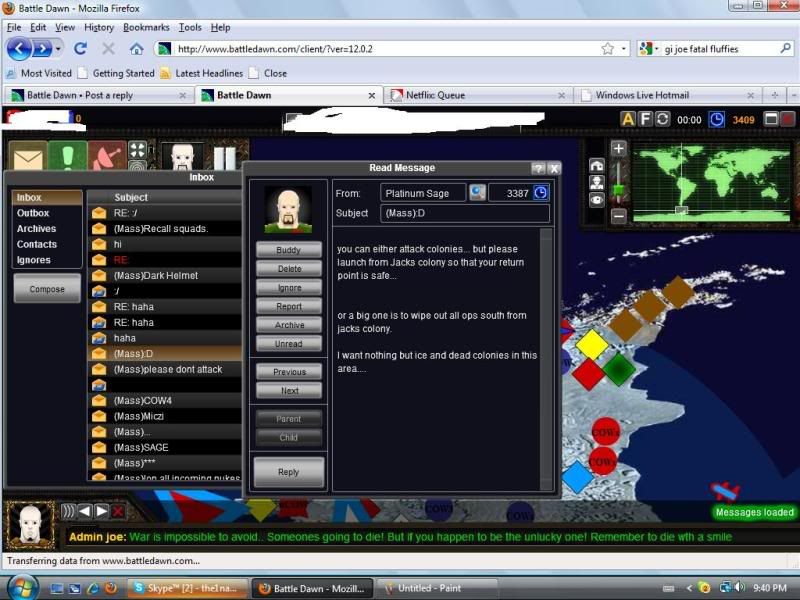 See the pic? see the validity of it?
I hate when people slander my alliance. I always have and always will.
If we did it I am the first to step up and say "Yeah I bloody well did that!"
But on the other hand I won't tolerate false slander or defamation.