Thanks guys for your kind words.
State of the war

Let's recap Sunday.
Sunday left us moving units into Alaska and the North West territories.
As promised here are some recently de-classified screenshots of troop movements into the area.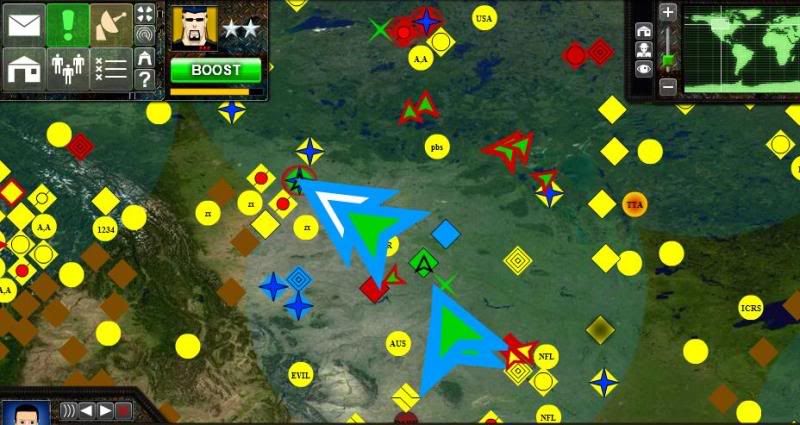 This was early morning as we made our way through the Western US into the CAE controlled territories.
This image I particularly like. Some nice movements in this one.
As you can see we have entered Alaskan soil and are preparing our assault apon the hive proper.
Which leads us into Monday.
Monday started with a lot of spams and securing our foot within the hive.
This went well as the soon to be de-classified screenies will show.
An attack was made apon a CAE member, but he shielded and relocated to the New York area.
NAZ a notorious fellow to say the least, left CAE and relocated somewhere into Antartica apparently in hopes of joining another alliance there. He currently is under attack, and looks to be in dire trouble as of this posting.
Cowards and deserters die alone Naz....... you might want to remember that.
More screenies to follow, and war updates as they come in.